* Courier/Shipping charges are extra as depend on your order.
* The much you buy the less will be shipping charges.
PHULKARI OF PATIALA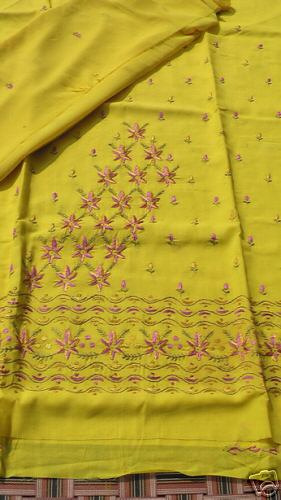 The Princely state of Patiala is known for its handicrafts, juttis and parandies. And now the phulkari embroidered suits, stitched in quintessential Patialvi style is fast catching up in in popularity in India and among the Non Resident Indian Punjabis. Carried out traditionally by women in the rural areas of Punjab, the intricacy and range of design and detail that Phulkari offers invites large number of craft lovers to Patiala. A big hit with the NRIs, phulkari is fast catching up with the foreigners as well, who do not forget to take one during their visit back home. It is not for nothing, that connoisseurs, of this exquisite beautiful handicraft have described Patiala a paradise for the choicest hand-embroidered Phulkari suits.