* Courier/Shipping charges are extra as depend on your order.
* The much you buy the less will be shipping charges.
SHAGUN THAAL , COVERS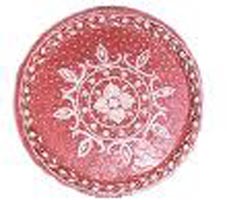 welcome the bridegroom & relatives, the sisters and friends of bride use these Thaal, which contains seissors, sweets, kumkum etc for ribbon cutting ceremony. These thaals can also be used for welcoming the delegates of the company and other ceremonies like puja, inaugurations etc. Made up of stainless steel and beautifully covered with silk. These thaals are decorated with hand embroidery and zari & beadwork to make it look more attractive.upper side for looking beautiful.