* Courier/Shipping charges are extra as depend on your order.
* The much you buy the less will be shipping charges.
Wedding Crystal Mandaps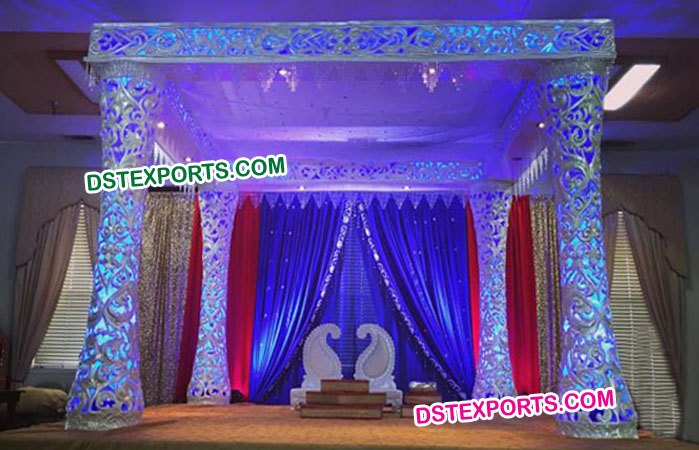 We are manufacturing and exporting for all type of traditional wedding mandap, wedding fiber crystal mandap , wedding golden carved mandap, latest wedding crystal mandap, new wedding fiber crystal mandap, wedding designer fiber crystal mandap , wedding silver crystal mandap, fabulous golden crystal mandap , elegant fully crystal mandap, kite jali fiber pillars mandap,new roman crystal pillars mandap, indian fiber crystal mandap etc...

These Mandaps are light weighted and very easy to assemble and install. All Pillars are fitted with inside lights. These Mandaps are modern and very beautiful.