* Courier/Shipping charges are extra as depend on your order.
* The much you buy the less will be shipping charges.
Wedding Fiber Backdrop Panels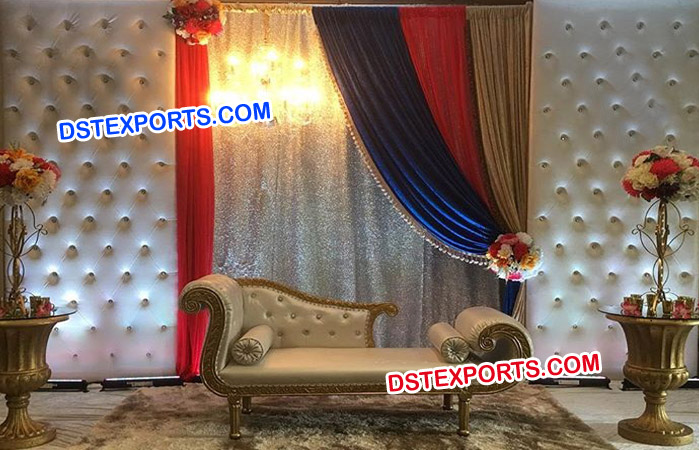 We are manufacturing and exporting for all type of indian wedding fiber carved backdrop panels, modern design wedding stage panels, latest wedding backdrop stage decoration, wedding photo frame fiber stage backdrop panels, traditional wedding stage panels, wedding fiber backdrop panels, wedding oval panels stage, wedding golden designer panels stage, Wedding square panels stage, wedding leather tufted panels, majestic wedding stage panels, jodha akbar wedding stage backdrop panels, rajasthani wedding fiber backdrop panels, wedding big elephant stage panels, wedding peacock theme stage panels , Victorian wedding fiber backdrop panels , wedding grand panels stage, heavy carved stage panels for wedding, fantastic fiber jhrokha panel stage, western wedding fiber carved panels stage, golden walima flower panel stage, wedding large designer backdrop panel etc.

These are made of unbreakable fiber glass. These are self standing and very easy to stand on stages. These panels are available in all sizes and many many designs. Wedding Fiber Panels Backdrop are very time saving while stage decorations. These are available in all shapes. Wedding Fiber Panels Backdrop These fiber backdrops frames will make your wedding stage very beautiful. Fiber backdrop Panels which are very attractive .These are light weighted and self standings.Wedding Backdrop is Designed according to the Latest Trends of the market.