* Courier/Shipping charges are extra as depend on your order.
* The much you buy the less will be shipping charges.
Wedding Mandaps Manufacturers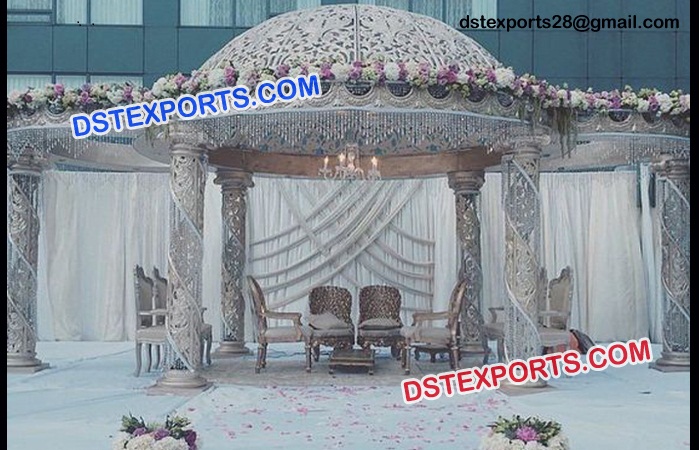 DST Exports is Company to Manufacture and Supply all types of Wedding Mandaps, Wooden Mandaps, Wedding Stages, Wedding Swings, Wedding Dolis, Backdrop curtains, Backdrop fiber panels, Wedding Decoration items and exporter of all Wedding items from india to all over the world like some major countries USA, Canada, UK, Fiji, France, Germany, Netherlands, South Africa, West Indies, Nigeria and many more other countries.

This is White theme Wedding Mandap. It is made of good quality wood. It looks very attractive and fabulous. It is made of unbreakable fiberglass. Set Includes:- It has 6 pillars with 8 top arcs, Hanging crystal for decoration, 8 Chairs, 1 Havan Kund/Firebox, made it trending with white theme etc..