* Courier/Shipping charges are extra as depend on your order.
* The much you buy the less will be shipping charges.
Wedding Decorated Umbrellas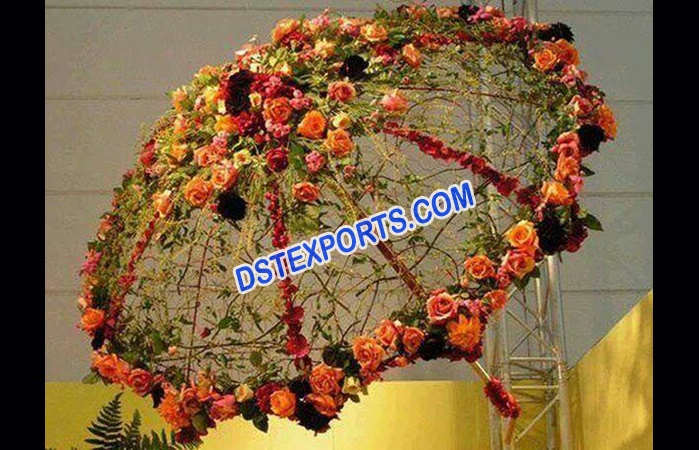 Dstexports is leading Manufacturer and Exporters of all types of Wedding Umbrellas.We have all types of umbrellas Heavy Embroidered Umbrella, Plain valvet colorful Umbrella with Hanging Tassels, Red Embroidered umbrellas with hanging crystals and lace, Umbrella wedding fiber umbrella, wedding hanging crystal umbrella, Patch work Umbrella, Wedding umbrella with hanging tussles, Parasols crystal umbrella, wedding Red embroidered umbrella with Sequins, Rajasthani wedding umbrella, jaipuri wedding Umbrella, Embroidered multicolor umbrella, Indian wedding umbrella, Mehandi stage decoration umbrellas, Colorful wedding chatars, Muslim wedding umbrella, Pakistani wedding umbrella, Arabian wedding umbrellas, Designer wedding umbrella, Muslim Wedding Stage Umbrella. it is designed with Colorful thread , shining stars and golden kinari on cotton cloth with embroidered work on it in multicolor designs.

This is Stylish Wedding Umbrella With Flower. It is made of good quality of the material. It looks very attractive and fabulous. We are making these type of many products for wedding decoration. We are specialist to make all of these products. We are able to make all products on customers requirement. We are trying to do our work perfectly for making our customer satisfied.