* Courier/Shipping charges are extra as depend on your order.
* The much you buy the less will be shipping charges.
Indian Wedding Wooden Mandaps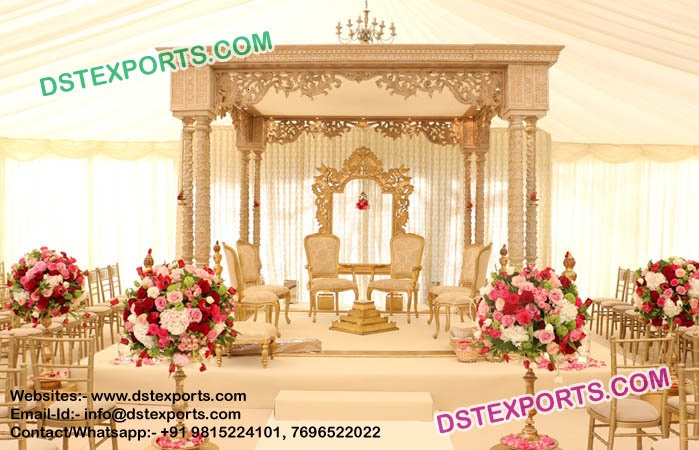 DST Exports is leading and best manufacturer of Hindu Wedding Wooden Carved Mandap, Wooden Hand Carved Mandap, Indian Wedding Mandap, Crystal Mandap, Fiber Crystal Mandap, Wedding Fiber Mandap, Wooden Carved Mandap, Royal Look Mandap, Beautiful Flower Mandap, Elephant Style Mandap, Maharaja Style Mandap, Wedding Mandap New Design, Wooden Pillar Mandap, Four Fiber Pillar Mandap, Crystal Pillar Mandap New Design, Swan Pillar Mandap, Mehandi Decoration Stage, Royal Darbar Mandap, Diamond Fiber Decoration Mandap, Marriage Fiber Pillar Mandap, Lightning Pillar Mandap, Butterfly Style Mandap etc.