* Courier/Shipping charges are extra as depend on your order.
* The much you buy the less will be shipping charges.
Wedding Stage Embrodried Backdrop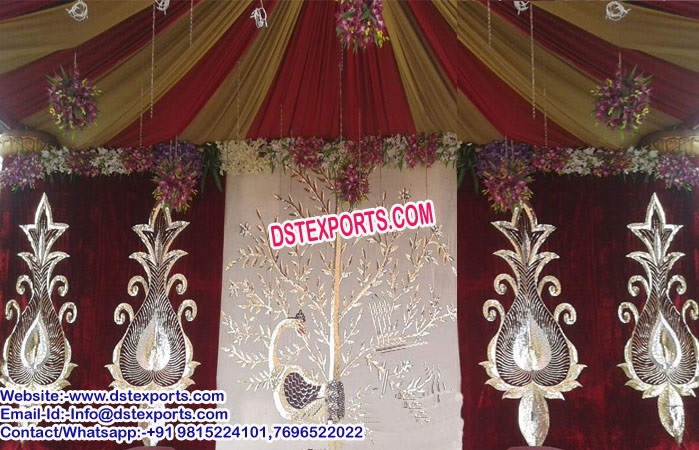 Dst exports is best leading manufacturer, Supplier, Exporter and creator of all types of wedding furniture, Indian wedding furniture, Wedding stages, Asian wedding stages, Wedding Accessories, Punjabi wedding Accessories, Indian wedding mandaps manufacturer, Wedding backdrop Panels, Wedding Horse-drawn carriages manufacturer, Wedding stage Embrodried backdrop/curtain drapes, Indian Bollywood Wedding Embrodried backdrop curtains, Mehandi stage Backdrop curtains, Wedding Peacock Embrodried backdrop curtain, Latest design wedding stage Embrodried curtain drapes etc. from India to all over the worlds likr France, Fiji, USA, UK, Netherlands, Nigeria and many more other countries.

Indian wedding Bollywood Embrodried backdrop curtain drapery is beautifully combination of Threads, stones. This is a Velvet backdrop. We are offering these types of Backdrops curtains to the clients at a very reasonable prices as per the time given.