* Courier/Shipping charges are extra as depend on your order.
* The much you buy the less will be shipping charges.
Indian Wedding Swing/Jhula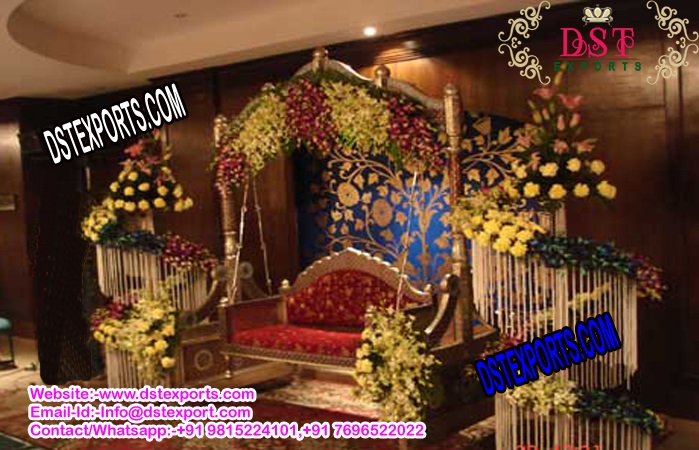 This swing set is manufacturer and exports of all wedding swings nad jhulas.This swing set is construct of manufacture of treated wood and deco printed.This crafted wooden swing is a perfect blend of true craftsmanship, ecstatic designs, intricate carvings and top quality material. Elegant back carvings and front decorative design is remanence of the culture of Gujarat & Rajasthan from 9th century. These carvings were especially found in the homes of the royals. These swing sets used to be found in the balconies and patios in front of the royal garden palaces of Gujarat. The pillars are strong and structurally tested to provide a stable and safe seating. Ideal for a large room, loft, balcony or any other indoor area. Indoor swing set has pure brass chains without any iron screw and brass chains are rust free to last long. The swing is made with premium quality wood that is resistant to termite and highly fine in texture.