* Courier/Shipping charges are extra as depend on your order.
* The much you buy the less will be shipping charges.
Wedding Horse Drawn Carriages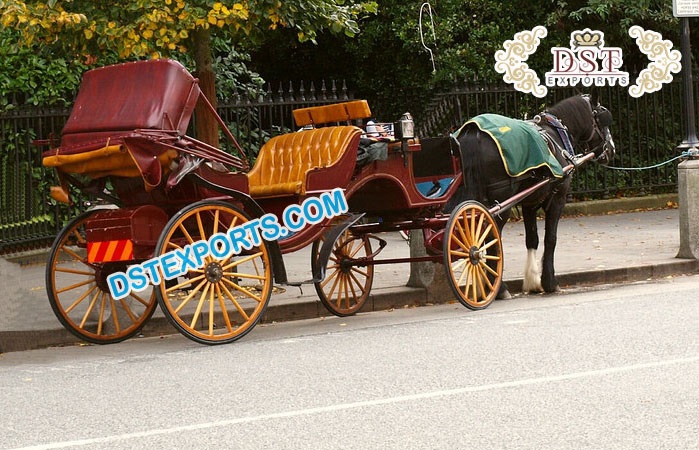 Dst Exports are original manufacturers and exporters of all type of Horse Drawn Carriages such as Cinderella Horse Carriage, Vice Versa Horse Carriage, Two Seater Horse Carriage, Victoria Horse Carriage, Surrey Carriage, Passenger Tourist Carriage, Multi Purpose Carriage, Horse Drawn Landau, Horse Drawn Surries, Horse Drawn Hearses, Funeral Carriage, Atm Fitted, Vending machines fitted carriages, Horse Drawn Carriage, Pleasurable Room Type Gipsy Caravan Carriage, Horse Drawn Gigs, Horse Drawn Mini Sleighs Glass Coach Type Horse Drawn Carriage, Phaetons Traditional baggies / Tangas to Victoria type Vice Versa Covered Room Type, Royal Glass Coaches Presidents Presidential Carriages Guard of Honor Republic Day Celebration Carriages Wedding Purpose Carriage School going kids Transportation purpose carriages Religious Priests Baggies Procession Carriages Advertisement purpose.

This is Latest Princess Horse Drawn Buggy. We provide all product in high quality. It can be available in any design.It is made of Treated wood. We are manufacturing these carriages specialy for Turist and Wedding market.