* Courier/Shipping charges are extra as depend on your order.
* The much you buy the less will be shipping charges.
Wedding Stage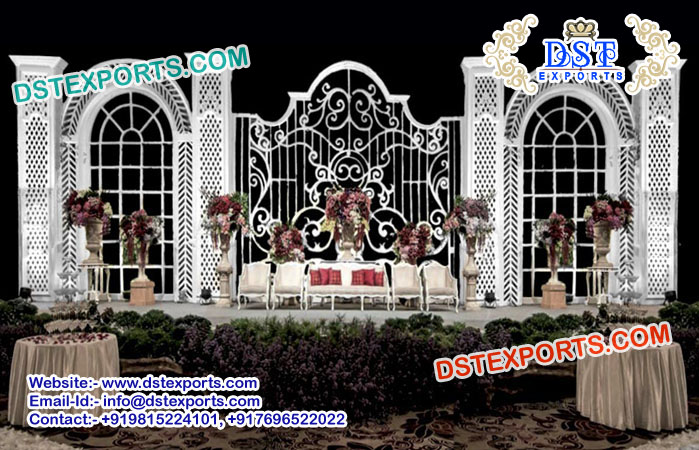 DSTEXPORTS are able to manufacture all types of wedding stages like Asian Wedding Stages, Muslim Wedding Stages, Pakistani Wedding stages, Rajasthani Wedding Stages, Western Style Wedding Stages, Indian wedding Jodha Akbar style stages, Moroccan wedding stages, crystal wedding stages, Bollywood style wedding stages, High Class Wedding Stages, Maharaja Wedding stages, Peacock Style Wedding Stages, Ganesha pillars wedding stages and many more. We have experienced workforce to manufacture all these products.

Wedding is the most beautiful occasion of everyone's life. To make this auspicious occasion of everyone's life more beautiful, we bring a wide range of Wedding Stages. We design the Stages with high quality elements that appeal to everyone. We are specialist manufacturers and exporter of hand carved wedding Stages. Our wedding stage decoration is done by using different Furnitures, Backdrops and floral arrangements Variety of walkways and more to enhance the occasion. Bollywood Style Wedding Stage Set Canada Set Includes : Four Fiber Carved Pillars 10 feet high, One Middle gate Frame, Two Window type backdrop frame/panels, Wedding Sofa chairs set, Flower pots etc.