* Courier/Shipping charges are extra as depend on your order.
* The much you buy the less will be shipping charges.
Wedding Stage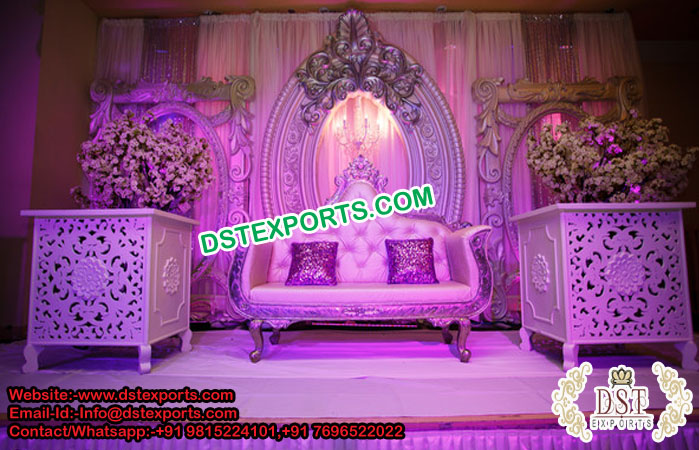 DST Exports is leading and best manufacturer and exporter of wedding stages, wedding mandaps, wooden mandaps, wedding furniture, wedding swings, wedding dolis/palkis, backdrop curtains, backdrop fiber panels, wedding decoration items and all wedding items in India. We strive to promote Indian culture through our attractive range of stages. These stages are made For Indian weddings. This mandap set will give your wedding totally traditional Indian look. These Designer Stages are made by unbreakable fiber glass with and high quality deco painted. This Stage Decoration is totally folding and very easy to assemble. Our Stage Decoration Items will make your stage more beautiful.These are time-saving while staging decorations. Features: • Unique design • Traditional look • Light in weight • Weatherproof design • Perfect Finish. Our advantages: • FRP material can keep for a very long time; • The wedding Stages can be assembled in one hour • The wedding stage panel, pillar is very light for carrying

Elegant Australian Wedding Stage Set ---This stage decor set is decorated in USA. Set includes-- One wooden hand carved sofa and two carved wooden tables. There is three beautiful back wall frames. Middle is Oval frame 0f 10 x 7 feet and two side frames of 10 x 6 feet each. These frames are made of unbreakable fiber glass light weighted and high quality deco painted. This is latest indian wedding stage decor set in USA.